※This article is now available in our Time Leap Articles section.
Assembled on Nintendo Switch™, DEEMO, a fantasy rhythm game with a piano motif, Ver1.13 music updates are now available!
Flyhigh Works Co. Ltd is proud to announce the release of【DEEMO】「Music update Ver1.13」on 02/17/2022 in the Nintendo Switch eShops. This music update is free for everyone who has already purchased the game.
■■■■■■■■■■■■■■■■■■■■■■■■■■■■■■■■■■■■■■■■■■■■■■■■■■■■■■■■■■■■
◆With over 28 Million downloads worldwide, this widely popular rhythm game is now available on Nintendo Switch!
Along with "Cytus" and "VOEZ," both of which are wildly crazed by fans from all over the world with their diverse musical and beautiful graphics, DEEMO is the pinnacle of the rhythm game series from up-and-coming Taiwanese creators Rayark.
With the release of 「Ver1.13」, 22 new tracks are playable, bringing 412 to choose from.
Music Pack【Adventure Selection】New tracks added (5)
Music Pack【Hundotte Collection】New tracks added (5)
Music Pack【Mirai's Selection】New tracks added (5)
Music Pack【Epilogue】New tracks added (4)
Pre-existing Music Pack【Shattered Memories 2】New tracks added (3)
『DEEMO』Game Introduction
◆[The Story]
Deemo is a mysterious being who lives alone in a castle, playing the piano to itself.
One day, a little girl with no memory falls from the sky, breaking his solitude.

Deemo feels compelled to help her get home to her world.
While looking for a way to return her to the sky, Deemo notices a small sapling that grows the more music is played.
If Deemo can make it grow into a tree, tall enough so it would reach the window in the ceiling, she may just be able to get home.

As the two interact, Deemo learns what it means to have a friend.
What awaits the two when the little girl regains her memory?
This is a slightly strange, touching tale――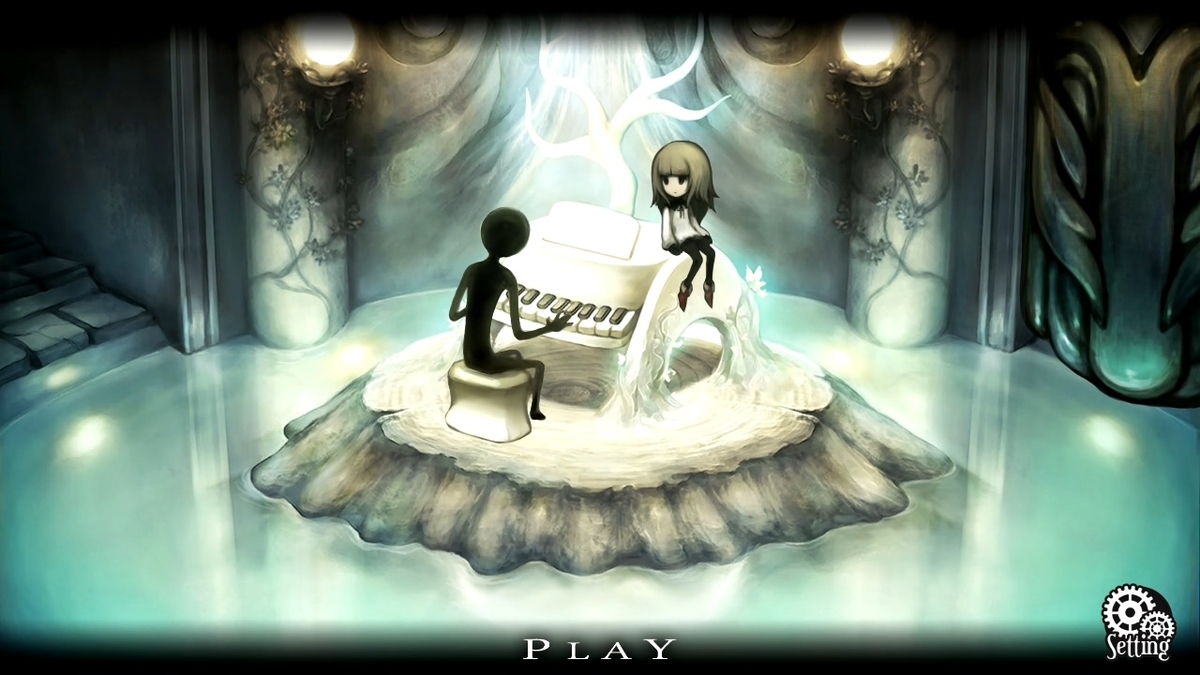 ◆Game System
●Diverse music genres and various difficulty levels
Music is created by Worldwide composers, with a diverse selection of vocal and instrumental songs spanning a wide range of genres.
There are over 400 pieces of music to choose from, with difficulty levels of EASY, NORMAL, and HARD.
This rhythm game is perfect for beginners and experienced players who need more of a challenge.
Enjoy playing at any level to your heart's content.
※Some tracks have [Extra] difficulty level, which is more complicated than [Hard].
●Player guide

In the performance part, many notes flow from the back of the screen to the front of the screen.
The notes are arranged according to the rhythm of the music.
Touch the notes that stream toward the screen.
Players can enjoy and listen to the music as if performing it themselves.

The game system is easy to understand, and players can enjoy gameplay that resembles playing the piano.
Game Information
Title Name

DEEMO

Genre

Rhythm/Music

No. of Players

1

Original Work

Rayark

Developer

Esquadra

Publisher

Flyhigh Works

CERO

A

Platform

Nintendo Switch

Copyrights

©Rayark Inc.

Retail version

Release date: January 29, 2019

Retail Price: $39.99

Digital version

Release date: September 28, 2017

Price: $29.99

eShop Page