Hi everyone,
I'm Ping, game producer of Banchou Tactics. I really grateful for every wishlists and follow us.
Type of Attacks
This article will introduce about type of attacking in Banchou Tactics.
This game has several types of attack in each unit. If you use the right one in the right situation it'll make you an advantage in battle.
Single Attack
This attack is short range but it's simple and easy to use. The target will got high damage or make a combo by this type.
Surround Attack
This attack type will be good for use on a group of enemy areas. It's worth one attack but it's dangerous at the same time because you will be in a siege of enemies.
Dash Attack
Dash Attack will shorten the distance to the enemy. You can attack and move forward within one action. It's comfortable but it'll be difficult to retreat.
Dual Attack
This attack is a technical type. You can attack 2 targets at the same time and the location is safe! You don't need to close up the targets.
Long Range Attack
This attack is so cheesy! You can attack targets with long range. Long range attacks can't do high damage but some of these will have special results.
Splash Attack
This attack is so powerful! It can do high damage to the area of enemies. Some units can be knockback enemies with this attack but it'll use a lot of SP.
Throw Attack
This is a rare and special type! This attack will grab the target and throw it to the next target. It uses a lot of SP but it's worth it. You can attack 2 targets with high damage and can make a distance to the enemy.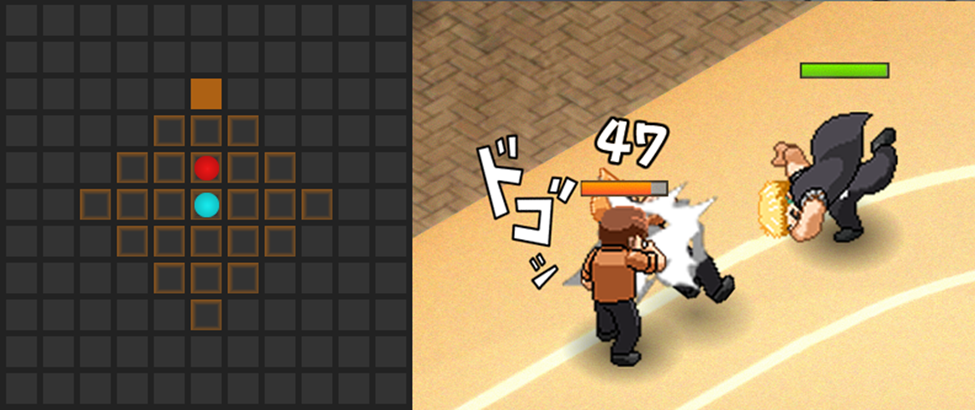 Afterwords
So, what do you think of【Banchou Tactics】?
Here is the【Banchou Tactics】STEAM Store page. Please be sure to
add it to your wishlist!
And, Flyhigh Times is now accepting anonymous fan mail on our Marshmallow page!
If you have any impressions/thoughts on the article or questions you would like to ask the developer or production team, please send them our way!