Fred Brown
Hi, everyone!
This is Fred Brown, the Creator and Designer of Crystal Story: Dawn of Dusk.

We're rolling into a brand new month, and that means it's time for our first official letter from the creator! I have some exciting updates to share with you all, so let's rock and roll!
Starting off on a high note

The first major update I'd like to share with you all is that 99% of Dawn of Dusk's areas are complete!

Besides a few cinematic areas, all of the base maps have been completed, as well as the Main Dungeon: the Löfgren Mansion!


After finishing up the maps earlier last month, I continued work on the story elements and dialog. This is especially fun, because I can focus a good chunk of my efforts on making the characters come alive and really put their personalities on full display, as well as the overarching story for Dawn of Dusk.

Here's a funny little exchange between Whiskur and Mina
Leveling up
As work continues on Dawn of Dusk, the project itself feels like it's leveling up and growing stronger.
I'm constantly implementing player feedback, as well as inspiration from other games I've been playing recently to make a more fun and refined experience for everyone.

I like to think of it as gaining experience points and leveling up, in that sense!

One feature I'm very excited about that will be making its way in Dawn of Dusk are 「Knight Signets」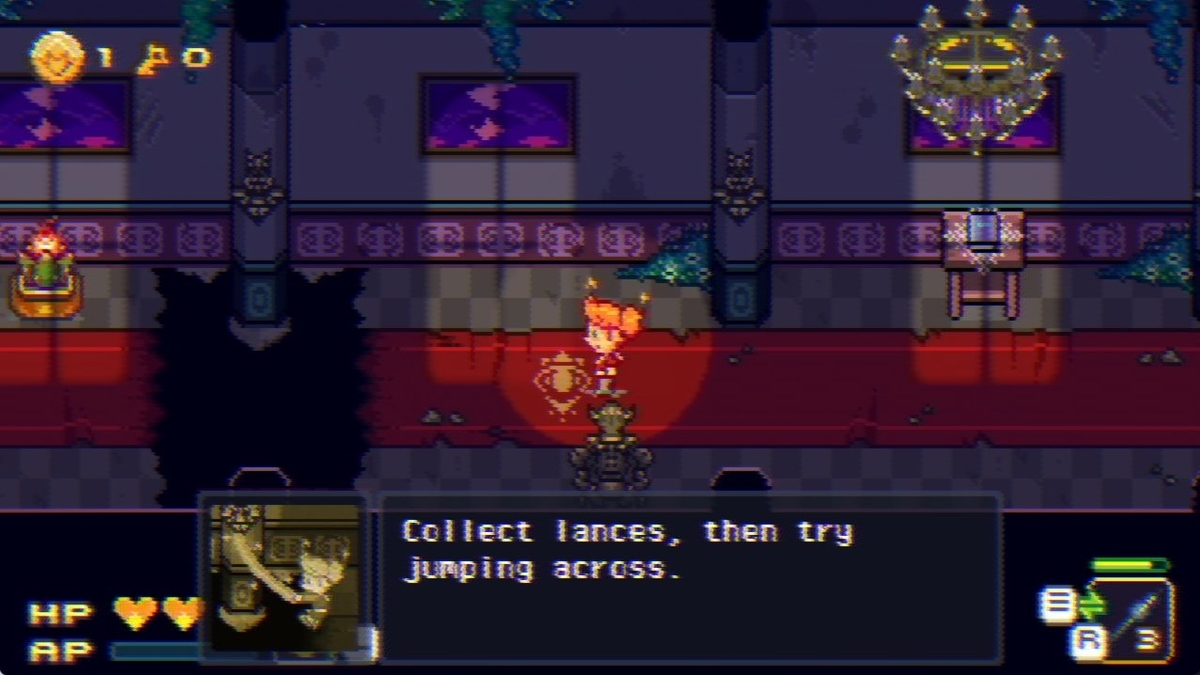 Knight Signets are small message hints that the player can choose to interact with that will give them small bits of advice for using Mina's abilities and weapons, as well as general mechanics.
These messages are written from the perspective of Mina's mentor – the Ancient Knight!

As I revisit and polish each area, I've made notes on what I can improve upon, as well as opportunities for making the experience more fun for players. I recently finished revitalizing the Matterhorn Woods, and have been testing out a few new mechanics such as sliding and running up slopes! I've also been taking time to tweak a few existing ones, such as Mina's running and jumping. I've recorded a short video so you can see what I have cooking up!

There are many other ideas I'm writing down and trying out as I keep an eye on things, but the ultimate goal with any idea is that makes for a great player experience, as well as make the game even more fun.
Let's keep Flying High!

Signing off on our first letter, I just wanted to thank all of the players out there for trying out the Dawn of Dusk: Demo Version and giving invaluable feedback from your experiences.

I'm working at a steady pace, and I'm having a great time working on the game, as well as taking time to play other titles that have come out recently.

There have been a lot of great games and experiences this year that have inspired me, and all of the kind words and helpful feedback have kept me motivated and energized.

Again, I want to say thank you so much for your continued support and love for this project!

As a bonus treat, I finished up the final title screen for Dawn of Dusk, and I'd love to show it to you!

Afterwords

Kou In conclusion, what do you think about the Crystal Story Creator Letter 05.2022?Game development is not an easy task, so we appreciate your patience as you wait and we hope everyone would continue to support us !
Please be sure to add Crystal Story: Dawn of Dusk to your wishlist!
And, Flyhigh Times is now accepting anonymous fan mail on our Marshmallow page!
If you have any impressions/thoughts on the article or questions you would like to ask the developer or production team, please send them our way!