【Breaking barriers just to meet you!】
Hello, everyone. It's Kou from FHW.
Today, we are proud to announce that VTuber supercrew「Beatus Creation」's game 「Beatus Creation Solitaire」(STEAM/Switch) release date is scheduled for 05/26/2022!
【Beatus Creation Solitaire】STEAM Store Page
【Beatus Creation Solitaire】Nintendo Switch Store Page
https://リンク未定
【Breaking barriers just to meet you!】
Play with VTuber super crew "Beatus Creation" in the classic card game
"Spider Solitaire"!
Unlock new themes, illustrations, and stamps designed based on each member of Beatus Creation using the coins you earn each time you clear a stage.
Use the stickers to decorate your sticker book and create your own album!
- Each member of the Beatus Creation crew voices each character
- 70 puzzles to solve ranging from easy to hard difficulty levels
- User-friendly functions such as "Hints" and "Redo (once)" are available in-game
- Simple controls for quick and easy gameplay that we recommend enjoying during your free time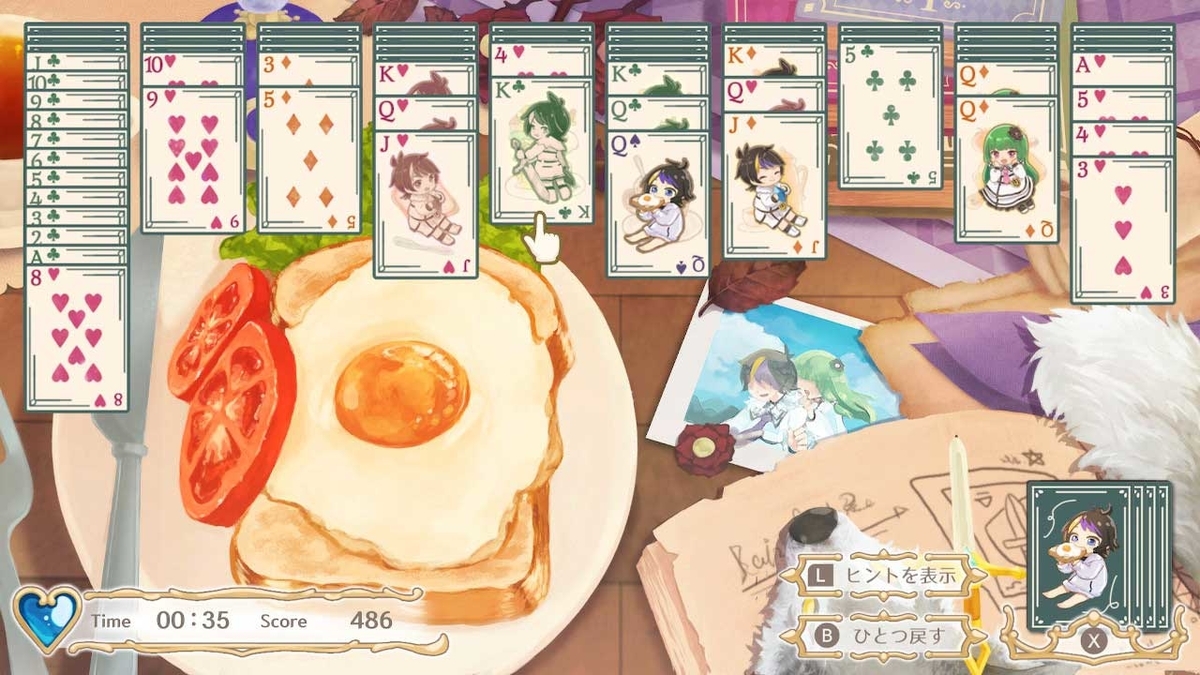 Introducing Beatus Creation
Beatus Creation is a Vtuber Project directed by the creator of 「Legend of Dark Witch」series, INSIDE SYSTEM.
Here are a few examples of how the Beatus Creation supercrew usually streams. Feel free to check them out if you're interested!
Product Information
Title (Japanese)

ビータスクリエイションソリティア

Title (English)

Beatus Creation Solitaire

Platforms

STEAM / Nintendo Switch

Genre

Card Game

Number of Players

1Player

Scheduled Release Date

05/26/2022

Price

1980円/$19.99 / 19.99€

Copyrights

©Beatus Creation ©ESQUADRA ©Flyhigh Works

STEAM Store Page

Nintendo Switch

Store Page

http://リンク待ち

Introduction Video